5 PAID 2017 Summer Internships That Should Be on Your Radar
It's that time of year again. After a winter break filled with home-cooked meals, relaxing or working your seasonal job, and spending time with family and childhood friends, it is now time to prepare for the second semester of your academic year. While many students are going in solely focused on finishing strong after a not-so-hot first semester, others are already planning for summer 2017. The summer is a great time to put your classroom knowledge to use in a practical way by interning. Through internships, you are able to try out your potential jobs and fields, and get a really good idea of what you like and what you could do without in your future career, while also gaining professional experience that not only is a great opportunity to build professional skill and networks, but also will give you a competitive edge on your resume. As a former struggling intern and college student, I know how difficult it can be to take on an unpaid internship, so URPathways will be posting Paid Summer Internship Opportunities throughout Spring Semester 2017. Check out our first five below:
J.Walter Thompson Worldwide
This marketing-communications agency headquartered in New York, New York, offers ten-week paid internships, for rising juniors and seniors, in a variety of areas including Public Relations & Communications, New Business, Strategic Planning, Research, Analytics, and Account Management. Application Deadlines are January 31, 2017.
Learn More and Apply here.
ExxonMobil
ExxonMobil Biomedical Sciences, Inc has two paid 10-12 week summer internship opportunities for graduate students, Exposure Sciences and Epidemiology. Both internships provide housing and relocation assistance as needed. A wholly owned subsidiary of ExxonMobil,  ExxonMobil Biomedical Sciences, Inc,has more than 100 human health, environmental, and product stewardship experts positioned globally to provide integrated support to ExxonMobil businesses. Application deadline not posted, so if you are interested, I suggest applying ASAP, via the links below.
Royal Caribbean Cruise, Ltd.
Internship in South Florida? With a Cruise Line? Paid? Where do I sign up? That was my thought process when I found this gem of an opportunity, unfortunately for me, that ship has sailed 🙂 However, if you are a student, undergrad or grad, you are in luck. Royal Carribbean Cruise, Ltd. invites you to apply for their full-time, 8-10 week, Summer 2017 Internship Program. The cruiseline offers internships in a variety of departments including
Accounting
Community and Government Relations
Entertainment
Environment
Finance
Food and Beverage
Hotel Operations
Human Resources
Information Technology
Legal
Marine Operations
Medical
Newbuilding and Fleet Design
Safety
Sales and Marketing
Security
Supply Chain
There's no deadline posted, so you know what to do, get on it!
Hamilton Place Strategies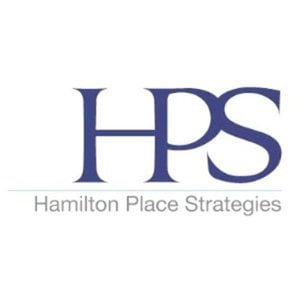 From personal experience, let me tell you that there is little worse than an internship where you are not given the opportunity to contribute to or even learn from the team. That's why I am so excited to share this opportunity for rising seniors from Hamilton Place Strategies. This non-partisan consulting firm is offering a 3-4 month internship in Washington, D.C, allowing Public policy, Economics, Business majors, and the like to gain experience drafting press releases, content for social platforms, conduct research, support events, and more. This internship is not only paid, but also provides a travel stipend.
Deadline not posted.
United Airlines
Would you rather spend your summers traveling the world like some of your more privileged peers? Well what if I told you, you can travel while boosting up your resume, learning, and…GETTING PAID?! I thought you would be interested. United Airlines offers a Flight Operations Internship Program that will teach you through entry level experience the operations of a airline. Many of the job duties involve working with and supporting pilots. This opportunity is for juniors, seniors, and graduate students. Interns are responsible for their own housing, however, the internship is offered in several locations, so if you live in or near one of the cities or have family in the area, this might be a great opportunity to work with a major airline and learn more about the industry while traveling Summer 2017.
Locations: Chicago, IL/ Denver, CO/ Houston, TX / Los Angeles, CA / Newark, NJ/ San Francisco, CA/ Washington, DC
The list of requirements for this internship is pretty exhaustive, so please learn more and apply here.
Good Luck, and Happy New Year!